Car Wreckers Preston
Cash for Cars Up to $18,999 With Same Day Pickup

Free Car Removal in Preston
Buying Vehicles in Any Condition
Accepting All Makes & Models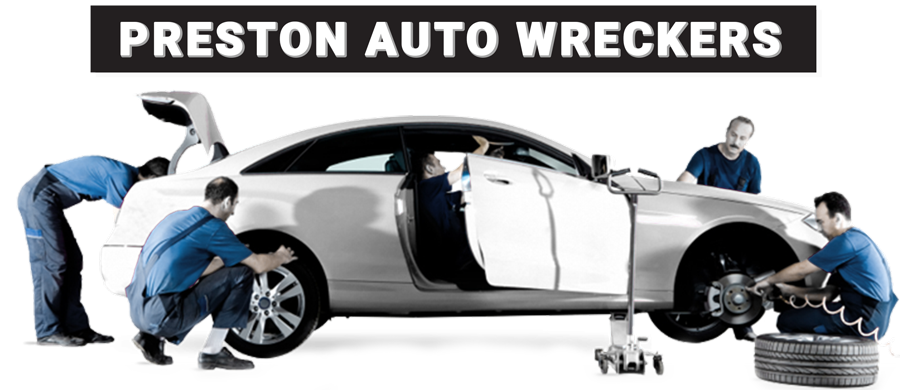 About Car Wreckers Preston
Car Wreckers Preston offers top dollar cash in exchange for all junk, old, used and scrap cars. Sell any of your unwanted cars to get the highest cash in Melbourne. We buy cars, vans, and trucks of all makes and models in any condition.
Whenever you find yourself stuck with an old unwanted car that seems to be doing nothing for you. There are a number of things you can do with it. You can either repair it or the smarter choice would be to sell it to local wreckers like us.
Selling your car to Preston car wreckers is a smarter choice because you not only get rid of a junk car but you also make a lot of money from it, which you can later use to upgrade your current vehicle. We pay cash for cars up to $18,999. You just need to give us a call right now to get a free quote.
Services we Offer
Cash For Unwanted Cars Preston
We buy cars, vans, and trucks that are scrap, old, or junk. Get cash up to $18,999 on the spot.
Scrap Old Car Removal Preston
Our company removes all cars that are damaged, broken, old, scrap or junk. Same day pick up.
Car Salvage Wrecking Preston
wreck and recycle your old car with us. We provide car wrecking and dismantling services.
Quality Used Spares Preston
After dismantling cars, we sell used but quality parts after complete testing and verification.
Wrecking Car's Makes and Models
At Car Wreckers Preston, we buy every car for wrecking and dismantling purposes. Same like this, we also sell used but quality auto parts and accessories. Here is the list of common car makes and models that we usually buy, bring to our wrecking yard, and then sell parts from them.
How Car Buyers/Auto Wreckers Preston Works?
No-Obligation Free Car Evaluation for Car Owners
It is very important for you to know everything about the vehicle wrecking company you are about to make a deal with. Any good car dismantler like Prestonj cash for cars would offer to give you a range of free multiple services. It all begins with your sign-up for an evaluation.
When car owners come to us to get the estimation or any car service, we ask just the basic car details. You can provide us these in any way you like. You can either call our friendly and responsive customer support or email us the details along with your query. And there is always an option for you to fill in all the necessary details about your car in an easy form online available on our website.
This form gives you a quick quote as soon as you enter the necessary details about your car. You need to enter
The brand of the car
The model of the car
Year of manufacture
Your contact information
Top Cash for Cars Up To $18,999
Based on the above-mentioned factors, we determine the value of your car. A car with comparatively minor flaws that is more in demand in the market, will definitely pay you better than the completely wrecked car. It all depends on the car's make, model, and condition. Car Wreckers Preston promises the highest payouts with our cash for old cars Preston as we accept all cars, vans, trucks, etc.
Our cash quotes for your unwanted cars go as high as $18,999. And it is not just the cars that we buy for wrecking. We also buy all other kinds of vehicles like trailers, trucks, pickup trucks, vans, SUVs, minivans, UTEs, 4WDs, etc. You can sell us vintage cars and heavy, medium, or light-duty commercial vehicles as well.
At Car Wreckers Preston, we do all evaluations completely free of cost and free of obligation. Our car removal Preston service is also free without any hidden charges.
Hassle-Free Car Removal in Preston
While telling us the details about your car, be sure to give your contact information as well. The car wrecking experts at Car Wreckers Preston need this to make a booking. We require your full name, phone number, email address, and pick-up address. This is so we can quickly proceed to the next step as soon as you approve our offer.
Soon after you make a deal with us, we schedule a day for car removal. You can choose any day, and we offer same-day junk car removal in Preston. On the day of your choice, we come to your location with our tow truck and all other towing equipment along. Our car removal team takes care of all.
At Auto Dismantlers/Car Wreckers Preston, we also happen to have a full permit that gives us the authorization to tow all unwanted, crashed, accident-ridden, burned, and flood-damaged cars. We do the car removals entirely free of cost. And we always pay you the full value of the car right on the spot.
Instant Cash Payment Without Any Delay
At Car Wreckers Preston, we guarantee an instant cash payment. Whether you select a bank transfer or a cash payment. We can pay on the same day. You just need to provide us with your account details if you prefer the first option otherwise we pay you full cash up to $8,999 right on the spot.
In addition to offering you all the benefits, we also guarantee zero hidden charges at Car Wreckers Preston. After signing up on the car wrecking deal with us, we give you free services one after the other without any hidden charges or taxes.
Efficient & Eco-Friendly Car Wrecking Or Recycling
Among our top free services, one is free car dismantling and wrecking. At Car Wreckers Preston, we have a simple process of wrecking cars.
We start off by draining all the residual fluid from the automobile.
The expert car dismantlers look for all parts that appear to be good before tearing down the car.
The car dismantlers disassemble the car and set aside all the reusable parts.
They discard all the damaged parts immediately. And later sort them material-wise.
When all that is left is a hollow car body, the car wreckers crush it and recycle it with all the other material.
The reusable car parts are passed through several tests that ensure quality. And after making sure that those are good to use, we put the parts in our collection of used car parts.
During the entire car wrecking and recycling routine that we carry at Car Wreckers Preston yard, our experts make sure to follow eco-friendly methods. We prioritize the safety of our environment. Thus, the car wrecking experts also ensure minimum wastage.
Service Locations
Car Wreckers Preston has a special car removal team that consists of a fleet of trucks. With this, we cover all suburbs in the City of Darebin and other nearby locations.
So, are you ready to call us? because we are your ideal car wreckers in Preston.